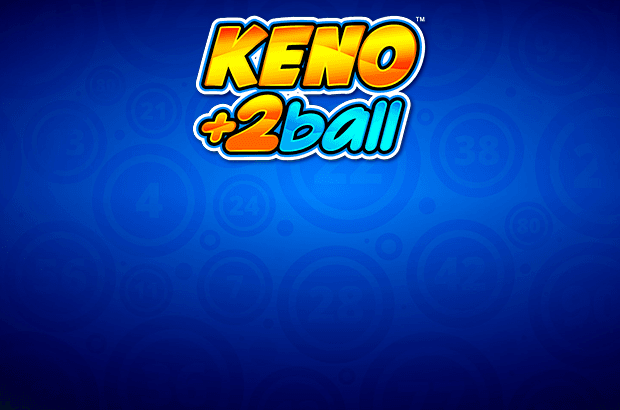 Play Keno +2Ball™ free online!
The popular game Keno originates from China and is incredibly fun! Why? Because Keno is easy to play!
Here you find out the most important aspects of this game classic. Moreover, you can immediately play Keno +2Ball – if you have enough Twists even free of charge!
The aim with Keno +2Ball
Keno was invented more than 2000 years ago in China and bears a resemblance to our widespread number lottery. In the modern version Keno +2Ball players also try to correctly guess as many numbers as possible from 20 randomly drawn balls (total amount of possible numbers on the playing field is 80).
You can select between 2 and 10 numbers. The fewer numbers you choose, the higher the winning quota will be for the lowest number of hits.
Please also note: You can change your numbers selection in each round by clicking on green (selected) numbers to remove them or blue (not yet selected) numbers to add them!
Winnings paid for a hit are displayed at the left side of the game screen.
2 Extra Balls? Possible with Keno +2Ball!
If you manage to guess enough numbers and you land a win with at least 5 hits you have the option to increase your chances of winning further. Because now you can purchase two Extra Balls!
Simply click on "2 Extra Balls" and hope for landing one or two more hits.
If you don't want to take this risk, click on "Collect" and start a new game round.
Keno - this phenomenal game rocks our Online Casino
It comes as no surprise that the game Keno became a global phenomenon since its creation in 19th century China. Guessing up to 10 winning numbers and betting on a new combination of numbers round after round is simply exciting! Lottery enthusiasts in particular will relish this breathtaking casino game.
Why not check it out for yourself by trying an even more exciting variant of this iconic game on GameTwist: In our casino you can even play this game free in many cases!
We are keeping our fingers crossed that the numbers will bring you good fortune!