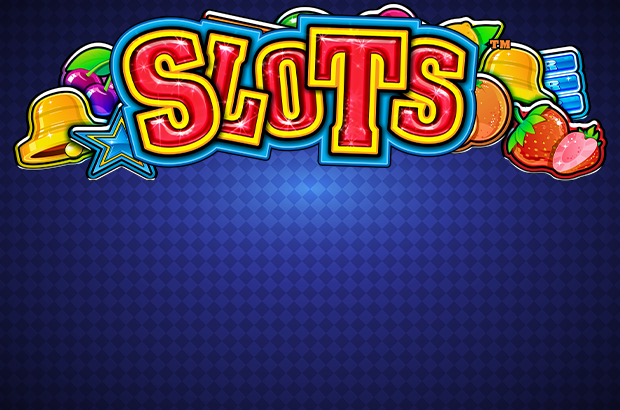 Play Slots™ Online
The Belgian cult game in which, besides good luck, one thing counts above all: YOUR strategy!
Slots is more than just a retro game. Four mini slots are the game's basis; however, all four are empty. And that's where the tactical part comes into play: position the successively appearing strips of symbols onto the free positions in such a way that you achieve hits. Sly dogs might score multiple times in this tactics slot and bag big bonuses. Sounds simple? Then show us what your little grey cells are made of!
Learn the most important details of the game in the following game instructions.
The Game Structure of Slots
Slots comprises four mini slot machines, each with a 3x3 reel set with five win lines. The mini slots can be found in the lower third of the game screen. Your current point score is displayed above each slot machine. The upper game section shows an overview of possible winning combinations, the winnings individual point scores deliver and all the bonus opportunities. Your current total score as well as the symbol strip about to be placed are displayed in the middle. The symbol strip is the size of a single mini slot reel (three vertically arranged picture symbols).
These Are the Symbols in Slots
Naturally, the reels of a retro game that is all about slots need to show fruit symbols. Slots borrows the props of one-armed bandits and is decked with colourful fruit and other winning symbols. The blend of symbols is rounded off by iconic BAR strips, lucky 7s, Bells and Stars. Melons, Strawberries, Plums, Oranges, Lemons and Cherries promise succulent wins.
Slots: The Gameplay
Place symbol strips one by one in the mini slot which you consider best. Please note: mini slots are always filled from left to right. Selecting a slot with a mouse click places the currently displayed strip to the left on the next possible free reel. Your aim is to line up as many hits as possible along the win lines – preferably on several slots because that earns extra points!
How to Get Extra Points in Slots
If you're going to rake it in, rake it in big time! Should you achieve great results in several mini slots, your point score will go through the roof. You bag extra points when:
A mini slot shows the same symbol nine times – this rewards you with 200 extra points.
Three slots score a hit – this multiplies your current point score by 1.5.
Four slots clean up simultaneously – this doubles your current point score!
The Free Round Bonus in Slots
If you hoard at least 240 points, a free bonus round is activated where all hits that contain fruits are doubled. Your bonus round score is added to your initial point score.


FAQs About Slots Online: These are Some of the Frequently Asked Questions
What is Slots?
Slots is a slot machine from Eurocoin Interactive in which the interactive game aspect has priority. The slot contains four mini slots, each with a 3x3 reel set and five lines that must be filled with individual strips of symbols in a manner that results in hits. That will get your brain going and could reward strategists and tacticians with hefty bonus wins. On the topic of bonuses, extra points can be earned when several mini slots score at the same time. On your fruits, get ready, go!
Where can I play Slots online?
Slots, the Belgian cult slot for smart cookies, is part of GameTwist's extensive range of games. Moreover, GameTwist offers a wealth of entertaining casino games and slots with varying themes. Whether you enjoy a sugar rush alongside your next spin or prefer to dig up forgotten treasures in the desert – on GameTwist you will strike a bonanza. Please allow us to recommend two cult slots: Book of Ra deluxe and Lucky Lady's Charm deluxe. Try your luck!
Which symbols earn particularly large numbers of points in Slots?
The Triple Bar symbol and the Bell bag the most points with a hit. All winning opportunities and related scores are clearly listed in the gaming area.
What is the game principle in Slots?
Unlike other fruit games, Slots boasts four mini slots that are initially empty and have to be filled with symbol strips. The strips are made up of three vertically arranged picture symbols. They are shown individually in the middle of the gaming area. You pick a slot with a mouse click and the current strip is placed there. All mini slots are filled from left to right. Your aim is to line up as many hits as possible along the win lines – preferably in several slots because that way you get extra bonus points!
Slots™ overview
| | |
| --- | --- |
| Theme | Classic |
| Game Category | Online Slot |
| Jackpot | No |
| Volatility | Mid |
| Lines | 5 |
| Reels | 12 |
Slots™ features
Retro slot with a strategic element
Decision time – you determine what happens next!
Bonus points for multiple hits
Bonus round when you achieve 240 points
Slots™ gallery