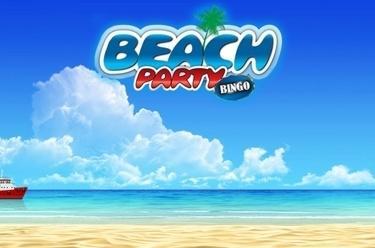 Fancy a day on the beach under the palm trees and some spending money to boot? Then play a few rounds of Beach Party Bingo! Play classic bingo at the dream beach and be spoiled with Twists with every winning combination! With a 'bonus' - or 'Bingo' - winning pattern you also get to enjoy a valuable instant win!
With 'Latin Bingo' you get to experience the entertaining numbers slot in a South American slot machine variant. The aim of the game is to land the specified winning pattern across up to 4 bingo cards. After placing your bet, 30 bingo balls are called, whose numbers are marked with an 'X' in accordance with your bingo cards - you win if the markers form a complete line! With further bets you can then call up to 10 further bingo balls in order to further bolster your winnings.
Beach Party Bingo Bonus Game
If you have all of the numbers on a bingo card ('Bingo') or have achieved the 'Bonus' pattern, the Beach Party Bingo Bonus Game starts with further chances to win! Simply spin the parasol and sit back and relax - you get an instant win as soon as the parasol stops moving.