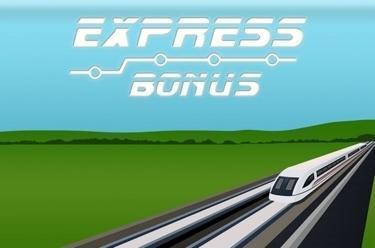 Get in and enjoy the ride. At Express Bonus your profits are already on track - you will reach your destination with heavy luggage, as your suitcases will be full of Twists! If you get a 'Bonus' or a 'Bingo' a lucrative hand luggage bonus will be waiting for you that will make your player account look a lot prettier! Have a good trip!
With 'Latin Bingo' you get to experience the entertaining numbers slot in a South American slot machine variant. You play with up to four winning tickets. 30 bingo balls are drawn after placing your stake. You win if the numbers of the draw match the number on your bingo cards and form a matching pattern. If you want to improve your winnings you can purchase up to 10 additional bingo balls.
Express Bonus Game
If you have all of the numbers on a bingo card ('Bingo') or have achieved the 'Bonus' pattern, the Express Bonus Game starts with further chances to win! Valuable hand luggage awaits you here: Just choose a suitcase and the content is yours: You will receive an instant win, which is immediately credited to your player account.