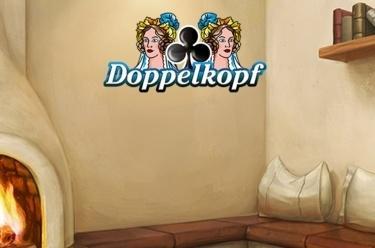 Play Doppelkopf free online
Doppelkopf is mysterious, for no one truly knows who invented this mind game. What is known, however, is that Doppelkopf was played before 1900, and that clearly defined rules already existed at the time.
More than 100 years later, the card game has spread rapidly not least because of the German Doppelkopf Association. And Doppelkopf online and similar popular games deliver lots of fun as PC browser games or apps on other devices such as iPhones, iPads and Android mobiles!
Here you can find out everything worth knowing about Doppelkopf to make sure you will play this online card game even more efficiently!
The card game Doppelkopf – this is what you need to know to play better
Doppelkopf is one of the best loved German card games, and it is particularly popular in northern Germany. This game is all about team spirit and tactical skills. One particular challenge in the game is to find your partner, for the teams only become clear as the game progresses.
In Doppelkopf, four players play in temporary teams of two with a double Skat deck. A variety of special rules and the ranking of trumps make this game very exciting.
The aim of the game is to take the most tricks with the cards available and reach the maximum point score. Working together with your partner, bold bidding, and tactical gameplay are crucial to success. A little luck and strong cards also go a long way.
GameTwist – the ultimate platform for Doppelkopf online!
It is no surprise that GameTwist has long since established itself as a popular Doppelkopf haunt, for you can have fun with other players here and show online that you are a dab hand at this card game!
Moreover, there are several settings options which make this game particularly thrilling – regardless whether you play on your PC, iPad or mobile (Android & iPhone app).
With each new game you can decide whether to play just against friends or any opponent.
You can choose between a standard game (variable stakes) or a match with four rounds (stakes from 100 Twists).
You can play according to tournament or pub rules.
Tips for playing Doppelkopf online better
If you want to excel at this card game, you've got an exciting journey ahead of you, because Doppelkopf is a multi-facetted game!
Tip 1: Find like-minded people
Nobody can teach Doppelkopf more effectively than genuine Doppelkopf enthusiasts and experienced players! There are even Doppelkopf forums where you can talk about the card game and read up on strategies which might come in very handy.
Tip 2: Don't believe in coincidence but rather probability!
Use any information you can pick up in the course of the game and take probabilities of certain hands into account to give yourself an edge! You can find several analyses and probability calculations online that might improve your game.
Tip 3: Finding your partner early on is vital!
The earlier you find your Doppelkopf partner, especially with strong hands, the better your odds will be. There are plenty of opportunities to do so, for example with signal cards.
Tip 4: Stay keen!
If you want to become a pro at Doppelkopf, you have to give yourself time to understand the game. Don't throw in the towel if things get a little sticky. Practice makes perfect!
Are you ready to play Doppelkopf free of charge? Then get going and show your fellow players how it's done!
Play Doppelkopf like a champ or enjoy similar games such as Skat and Bauernschnapsen free of charge 💪! Online games like Pool, Chess and stunning slots will also turn your screen into a gaming den! So, what are you waiting for?