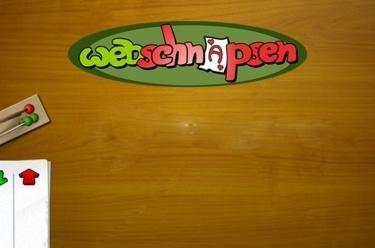 Play Schnapsen free online
The popularity of Schnapsen knows no bounds – especially in the Alpine region of Europe! The legendary card game – also known as Bauernschnapsen – is great fun for everyone who loves a demanding card game with more complex rules.
To ensure you can hold your own against real opponents from the first trick to the very last, you should learn the most important basics of Schnapsen and understand how to refine your game with every round you play.
This introduction will help you and give you an interesting insight into the game and the many opportunities you have to win!
Playing online – your aim in Schnapsen
Schnapsen is a card game with cult status in Austria. And it has plenty of fans in Germany too. Just like Sixty-Six, Schnapsen is very similar to Bézique, which was hugely popular at the end of the 19th century and the beginning of the 20th century in France and England.
The contemporary name Schnapsen derives from the German word 'schnappen', which means 'to snatch'. In the game, this refers to taking a trick with a trump. The aim of the game is to reach 66 points or more as quickly as possible by taking tricks and making announcements.
Two players play with 20 cards: Ace (the best card), 10, King, Queen and Jack in four suits. The player who reaches 66 points first or takes the last trick wins the round. Points in Schnapsen are written off, with each player beginning with seven. Depending on how many points the loser collects with tricks and announcements, the winner can write off between one and three points per round.
Schnapsen on GameTwist – outshine your opponents online
As soon as you enter the lobby of our version of Schnapsen online, you'll see what all the fuss is about. There are almost always countless players from Europe and around the world online, eager to play trick by trick and card by card for awesome Twist winnings!
Free Schnapsen: What makes our multiplayer mode so special?
In this card game, you can choose which card design you want to play with – American, German or French.
If you set up a game table, you can decide whether anyone can join you or only friends.
If you opt for anyone, you can also define how high your opponent's "Reliability" rating must be.
You can also watch other Schnapsen games without playing an active role. This is a great opportunity to learn the rules of such a tricky card game and understand just how online Schnapsen works.
Play Schnapsen better – how to improve
To get really good at Schnapsen, you need to take the following points to heart:
Concentration is everything: To play like a real winner, you must keep a close eye on your opponent at all times. It's also important to keep in mind
which cards have already been played
and how many points you have already achieved. And what about your opponent? How many points does he/she have?
Don't thoughtlessly give away your 10, especially if the Ace has not yet been played. You should also keep a mental note of how many Kings and Queens have already been played in the game!
Find your own style. The best Schnapsen players hone their tactics to ensure they can dominate a game from the first trick to the last. For this reason, regardless of what happens in the game, you must always try to remain unpredictable when playing.
No matter whether you play on your desktop (browser), in the GameTwist app (iOS & Android) or on your tablet(where the app is also available), we'll keep our fingers crossed for you and hope that you'll soon be celebrating awesome wins in Schnapsen on GameTwist.
Perhaps today is your lucky day and you'll get the better of some of our best players!